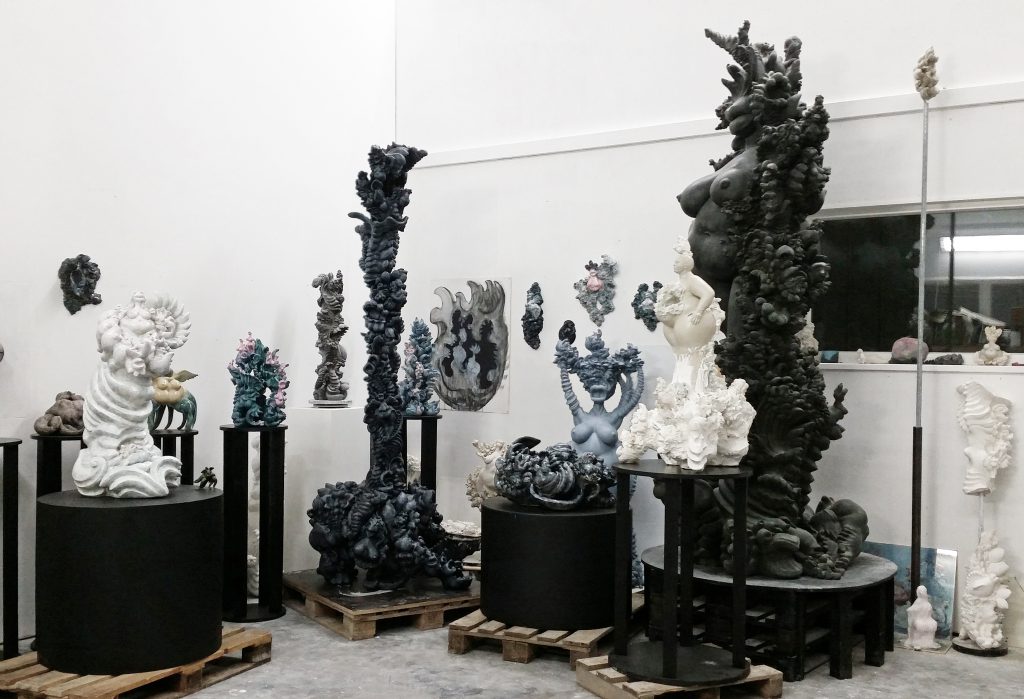 News: Sweat Shop Berlin 2019, Sunday 28th of April 4-10pm
27/ 28 April Schau Fenster Berlin Lohbeckstraße 30- 35, 1099 Berlin, Sale will start on April 27, 9:00 a.m.
The basic idea of SWEAT SHOP is to extrapolate the mutuality of art and money, while commenting on the means of capitalist production in a globalized world, and reflecting on the artistic traditions in the means and ends of production in the eastern and the western philosophy.
For two days during the Gallery Weekend in Berlin, a group of 16 contemporary artists of different stylistic backgrounds and origins will work in in Berlin-Kreuzberg's free art space SCHAU FENSTER under "sweat shop conditions". During their five hour shift, all an artist is given is a chair, a table, and their chosen working equipment. Each one of them inhabiting the space of round about 4 x 4 meters.
Frühlingserwachen 2019 Gips, Ausstellungsansicht Looking for Dick im Schau Fenster Berlin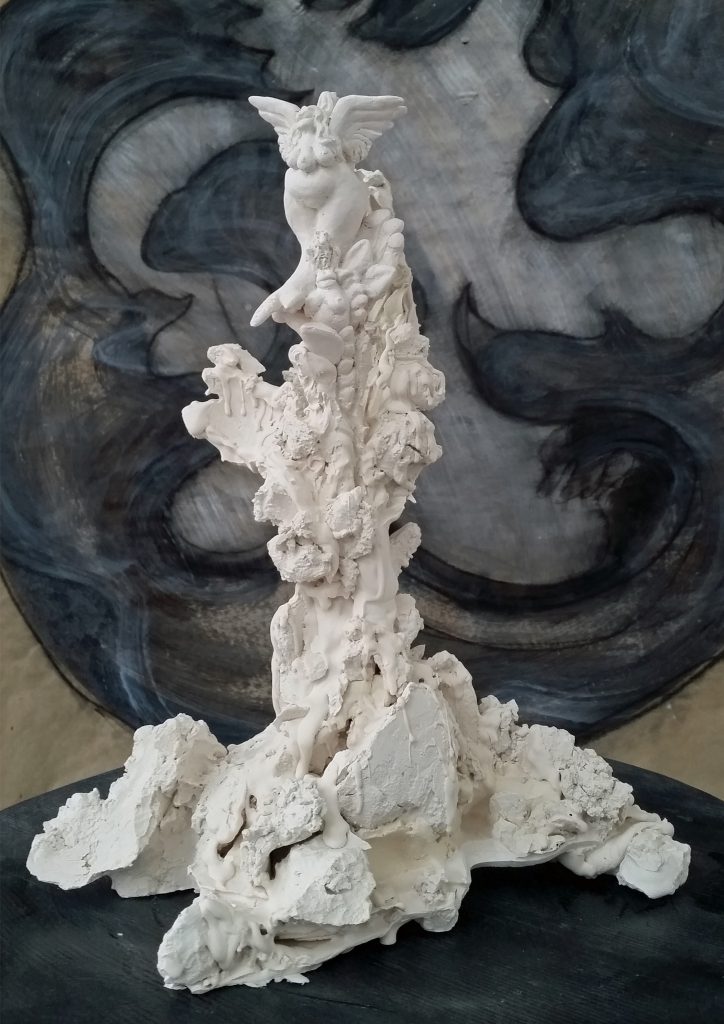 In Between 2018 Gips
E
ELAN VITAL 2018 Keramik im Toni- Merz- Museum
Die zweite Säule 2018 und Under Construction 2016 Epoxidharz
Madame Collage 2017 Keramik
Janusfee 2015 Epoxidharz, Sammlung Dr Rainer Beck, Weingut Dreiherren
Welle 2018 Gips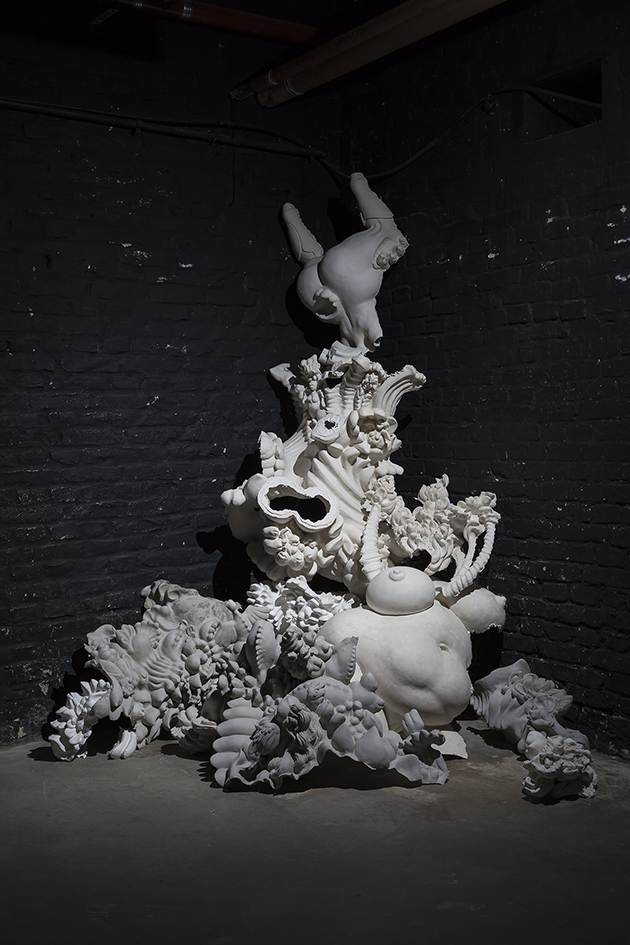 Ecstasie Teresa 2018 Installation Acrystall


Rosa Fee, Wonder Woman 2018 Gips, Acrystall
Miriam in LaLaLand 2017 Installation Papier, Fotos : Tim Rush
Squishy 2017 Installation Epoxidharz, Foto: Saverio Tonoli Adamo
Göttin 2015 Epoxidharz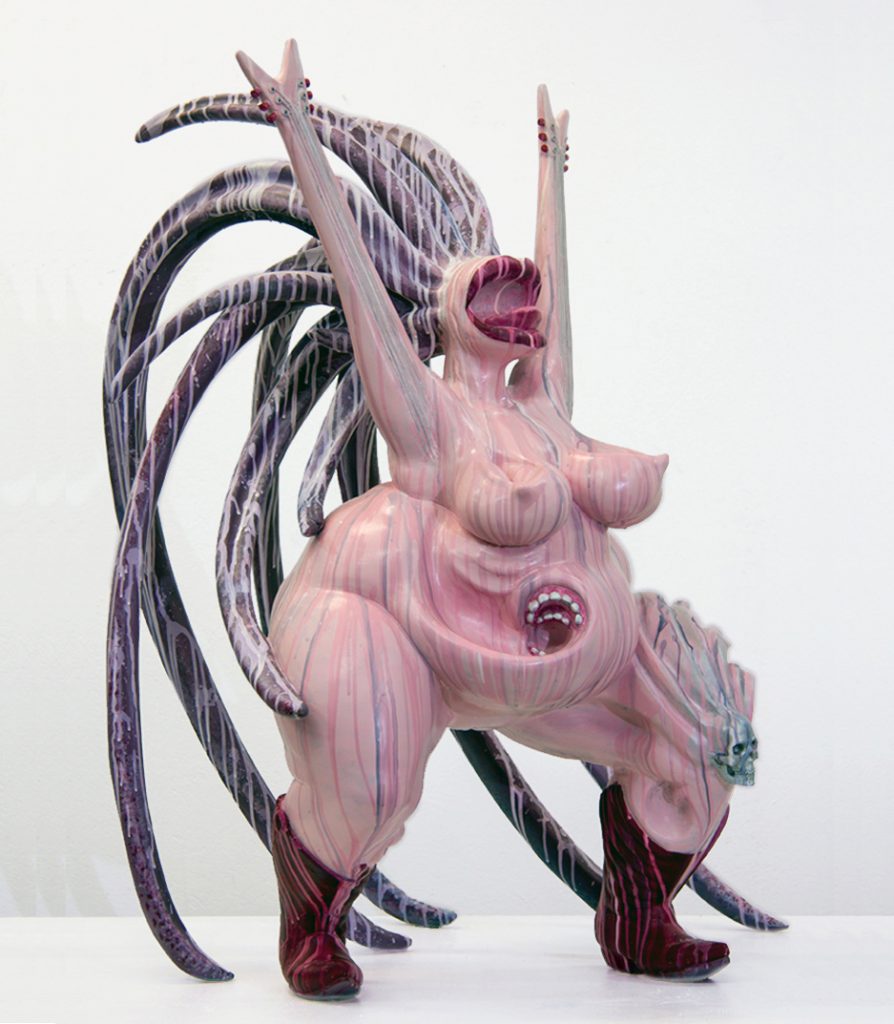 Doppelgitarre 2014 Bronze, Foto: Marjorie Brunet Plaza
H
Hain 2013 Keramik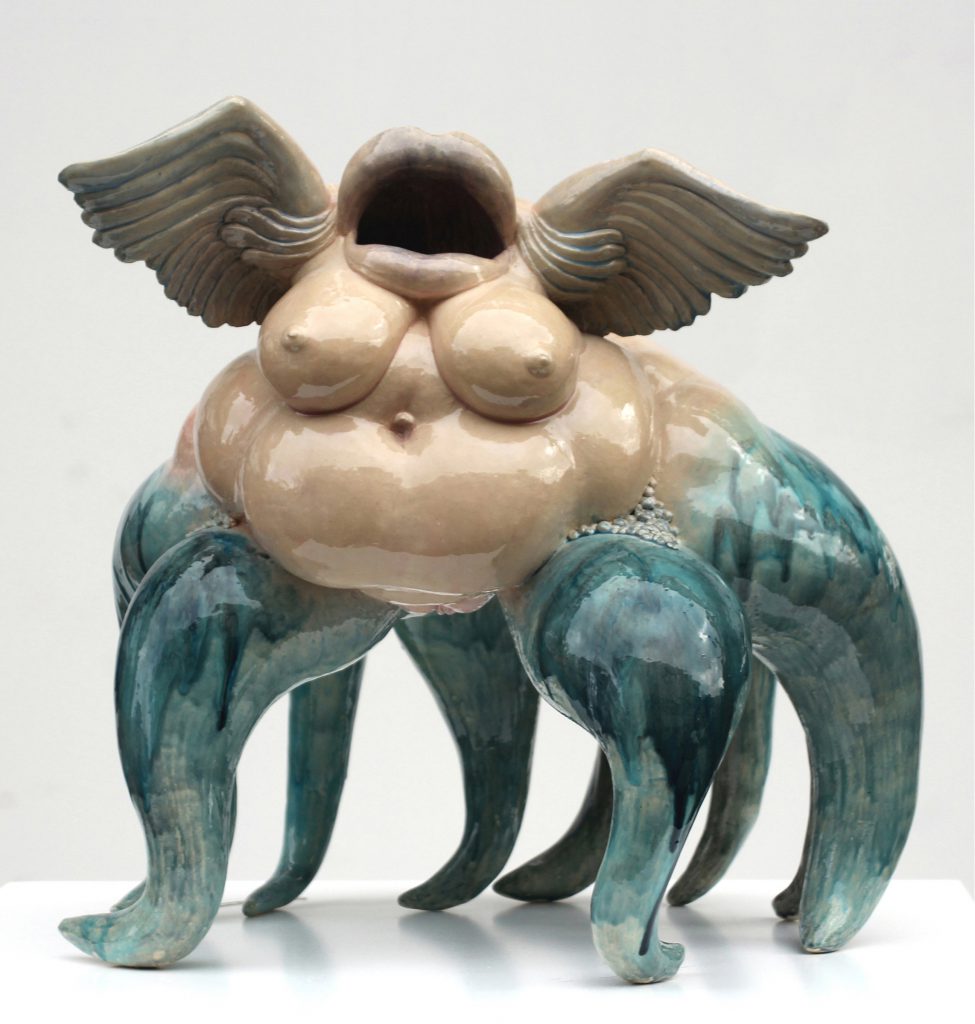 Oktopussy 2013 Keramik
Molch 2011 Bronze, Obere Vorstadt in Albstadt- Ebingen
Strauss 2011 Bronze, Obere Vorstadt in Albstadt- Ebingen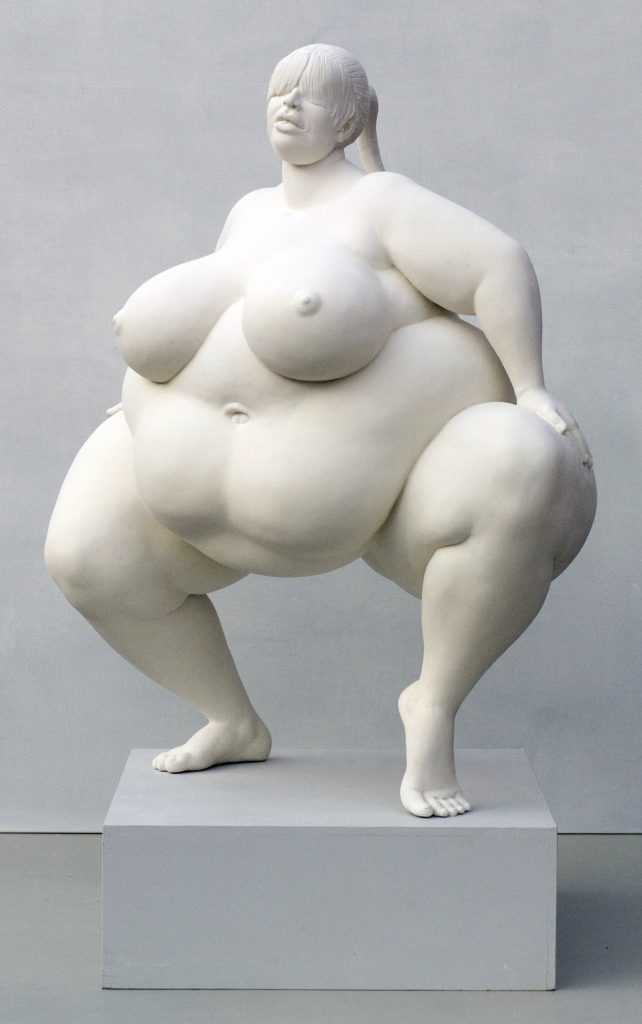 Le Mepris 2007 Epoxidharz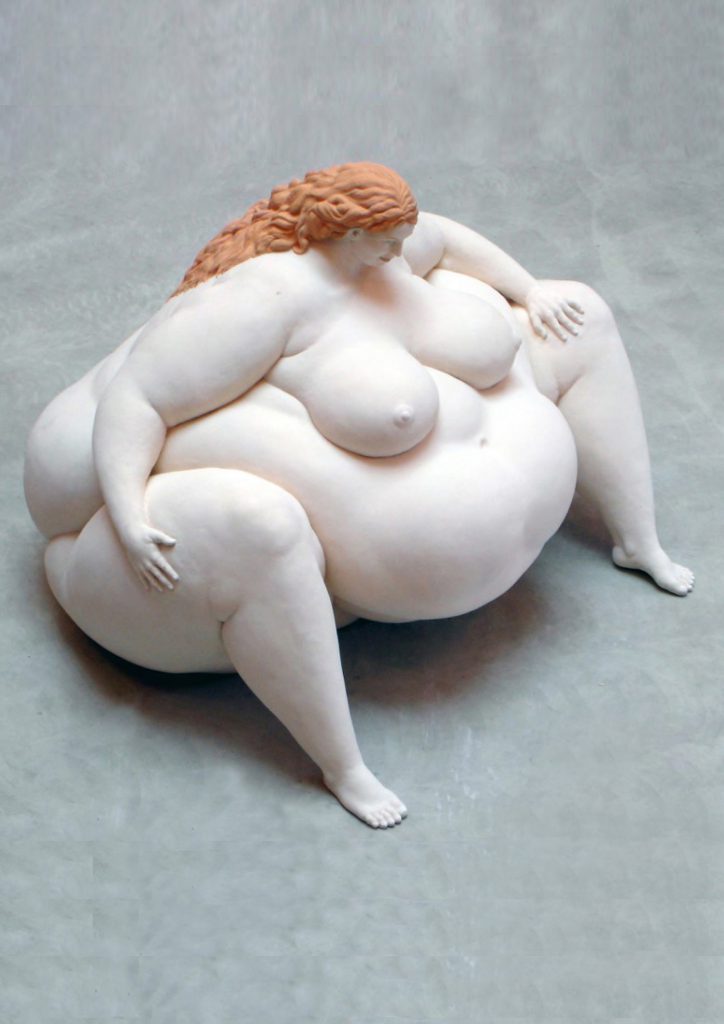 Cumulus 2007 Epoxidharz
Yolanda 2006 Bronze, Investitionsbank Berlin, Yolanda 2017 Epoixidharz, Ludwigshafen