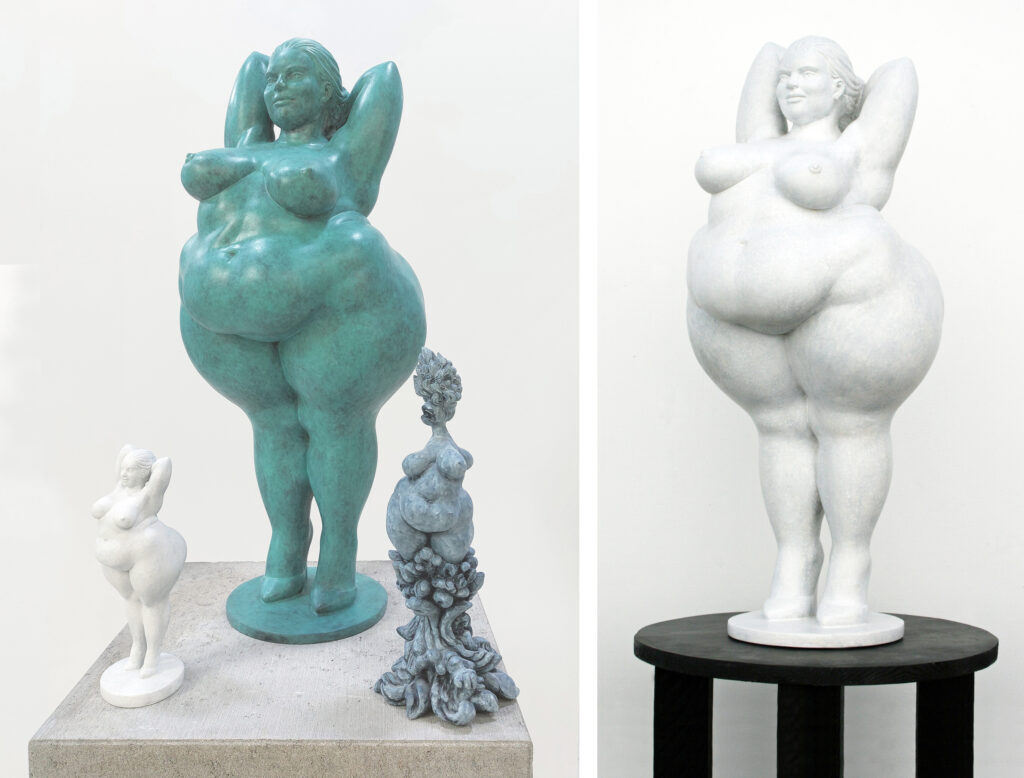 Yolanda stands since 2006 in bronze in 340x 130x 140cm in front of the Investitionsbank Berlin, Bundesallee 210 and since 2016 in Ludwigshafen Hafenstraße 4.
The edition little Yolanda started in 2016 as a sponsor reward in 21cm size in Acrystal and was also cast in bronze and in 64cm size.
In 2021 she was auctioned in 64cm for Terre de Femmes at the Berlinische Galerie. In the meantime, little Yolanda has come a long way:
Arizona, Bad Homburg, Baden-Baden, Bangalore, Barcelona, Berlin, Fürth, Ludwigshafen, Malaga, Stuttgart, Vilnius, Zurich....and the journey goes on...