100 under 1000 Christmas exhibition@ Schindler LAB, Potsdam 
Opening on Sat, 4 December from 17.00 Schindler Lab, Bäckerstraße 3, 14467 Potsdam Artists: Jim Avignon, Silke Bachmann, Christoph Bartolmäs, Silke Bartsch, Tinka Bechert, Alvar Beyer, Birgit Borggebe, Dimitra Bouritsa, Ulrike Buhl, Luka Bunic, Maria Camila Chinchilla, Heloisa Corrêa, Stephan Dill, Corinna Dunkel, Christina Foitou, Gidi Gilam, Lennart Grau, Nicole Heinzel, Andreas Hildebrandt, René Holm, Alejandro Javaloyas, Florentine Joop, Ryo Kato, Beate Köhne, Phillip Langer, Miriam Lenk, LinaLyng, Berit Mücke, Jeanette Niebelschütz, Justine Otto, Libby Page, Allan Paul, Ulrike Pisch, Susanne Ramolla, Kathrin Rank, Römer + Römer, Sandra Schlipköter, Ulrika Segerberg, Bettina Sellmann, Kerstin Serz, Semra Sevin, Andrea van Reimersdahl, Su Weiss, Cate Wind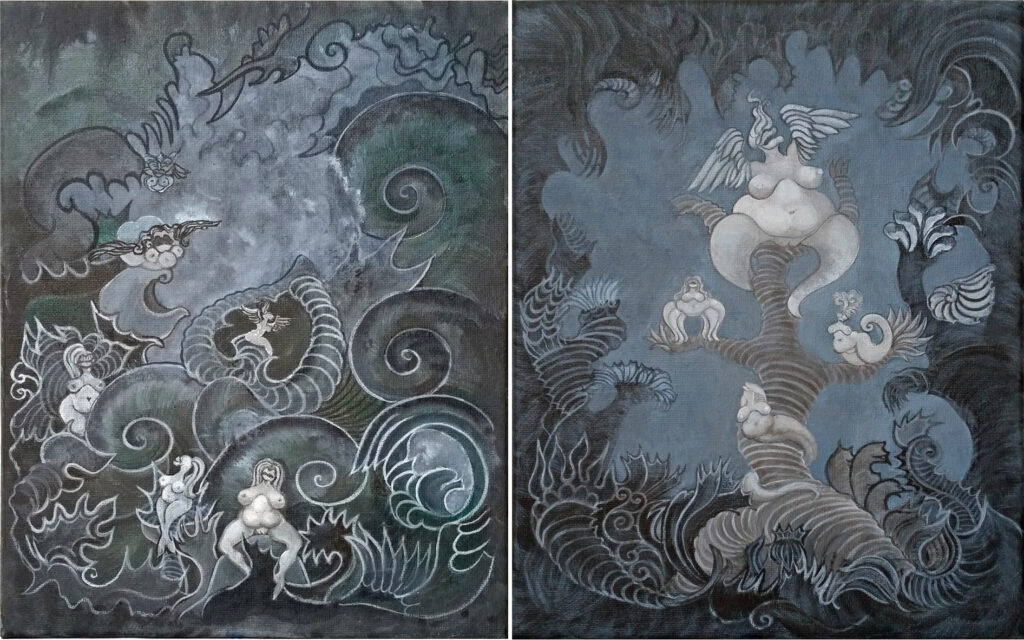 New Order
Project Space P17 Berlin curated by Oliver Lanz
IDA L. ÊTRE LISA JUNGHANSS THOMAS SCHEIBITZ PETER DOIG BERND KOBERLING FRANK NITSCHE THOMAS ZITZWITZ TATJANA DOLL JOHN BOCK TINE FURLER SOPHIA SCHAMA LUTZ BRAUN OLIVIA BERKEMEYER ANKE VÖLK OLIVER LANZ PATRICK CIERPKA OLIVIA INES ORSOLINI MIRIAM LENK JENS WOLF ANDREA PICHL JOHANN SONNENSCHEIN DIRK BELL TILMAN WENDLAND FLORIAN SCHMIDT STEPHAN JUNG ISABELLE FEIN ERIK ANDERSEN AXEL GEIS ANDREW GILBERT GOTTHARD GRAUBNER JULIA MÜNSTERLAND THOMAS GRÖTZ BRAM BRAAM MARK BIJL ADRIANE WACHHOLZ TERRY HAGERTY DAVID RICHTER ANTJE BLUMENSTEIN MARTIN SCHUPPERS ANTHONY WHITE JEROEN KREMER TOMSTURM NICOLA STÄGLICH ANTON L. MALCOLM MOONEY (CAN) MICHAELA ZIMMER GREGOR HILDEBRAND PHILIP GRÖZINGER LARS TEICHMANN AMELIE ESTERHAZY MAIK SCHIERLOH FRITZ POPENBERG BETTINA WEISS ANDRE GIESEMANN JULIEN JAKOB KNEER MARTEN FRERICHS CHRISTEL FETZER ROLAND BODEN NATASCHA KUTSCHKO FABIAN WARNSING MORITZ NEUHOFF MARKUS WILEKE SUSANNE KUTNER CHRISTIANE SEIFERT MANUEL KIRSCH MARLENE ZOE BURZ BJOERN STREEK STEFANIE KLOSS KATJA BRINKMANN DAVID BENEDIKTWIRTH JOHANNES KAHRS MARKUS DRAPER JAKOB SCHMIDT ANNA NIEMANN CHRISTOPHER VON GRUBEN DANIELA DURAND JOHANNA LANGE BRIGITTE WALDACH GERD GRÜNEIS KAI HUANG HOSUN YEOM EVA SCHWAB LAURA BRUCE LUKA KERESMAN LUDWIG KREUTZER MARIO HERGUETA HEIDI SILL ZUSANNA ZITA SKIBA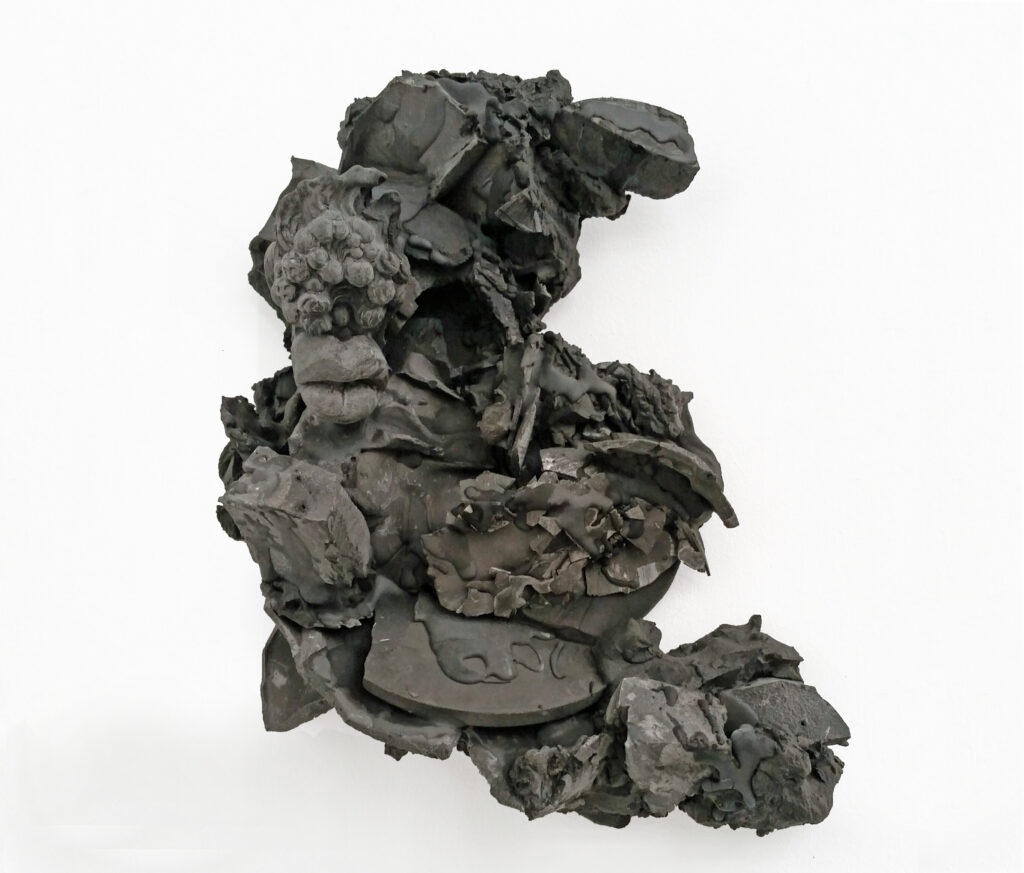 Beyond Belief
Opening on Saturday, 18 September 14- 20 hrs at Haus Kunst Mitte, Heidestraße 54, 10557 Berlin
curated by Britta Adler https://beyondbelief-art.com/
Sarah Abu Abdallah, Lara Azul Georg Baselitz Mary Bauermeister Steffen Blunk Orit Bertini Shavit Joseph Beuys Zoulikha Bouabdellah George Braque A. Carmi & M. Heiman ) Amrita Dhillon Eyal Dinar Norma Drimmer Joachim Elzmann Edelweiss Förbundet Stockholm Mikhal Gamzou GODsDOGs Kerstin Grimm Jacqueline Heer Halina Hildebrand Aisha Juma Thomas Klingenstein Susanne Kraißer Emma Kunz Miriam Lenk Sadie Lune Rune Mields Cesare Mirabella Gabriele Oehlschläger Adi Oz-Ari Rüdiger Pelikan Enrico Pietracci Richard Rabensaat Cornelia Rapp Cornelia Renz Pipilotti Rist Monica von Rosen Fatma Shanan Semra Sevin Antoni Tàpies Saralisa Volm Peter Wilde Beatrijs Wind Avital Yomdin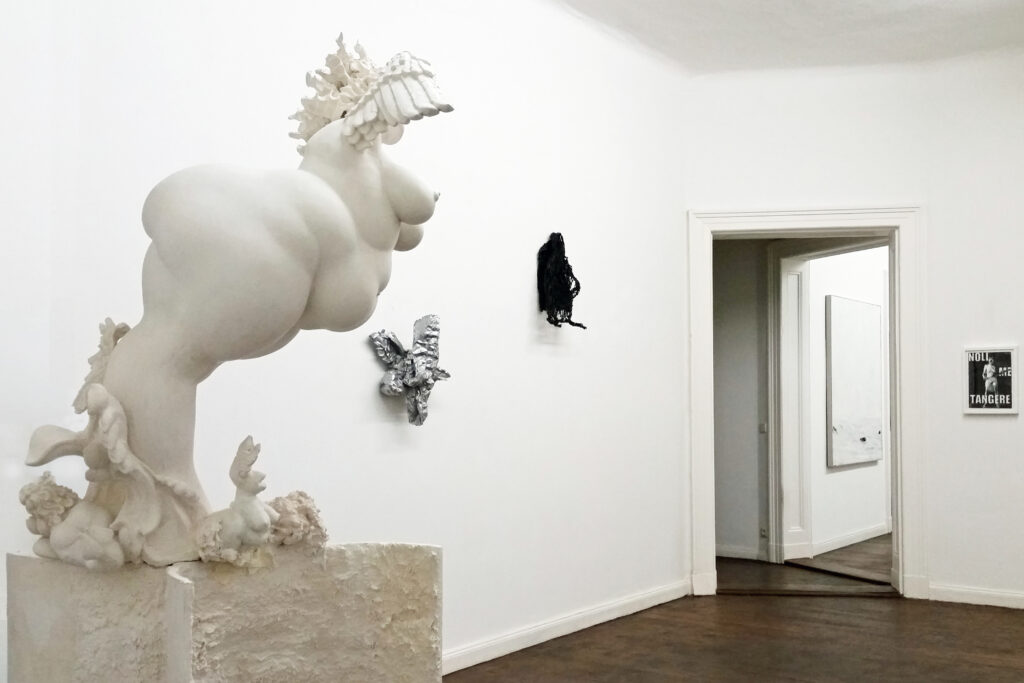 Come Back 
curated by Hergen Wöbken at Galerie Valentien Stuttgart from 15 April to 12 June 2021
latest info: https://comeback.galerie-valentien.de
Gellertstraße 6, 70184 Stuttgart info@galerie-valentien.de T 0711 24 62 42
Artists: Erik Andersen, Wolfgang Flad, Vanessa Henn, Katharina Hinsberg, Judith Hopf,
Matthias Hornung, Annette Kelm, Isabel Kerkermeier, Katharina Landa, Hartmut Landauer,
Miriam Lenk, Cesy Leonard, Matthias Megyeri, Jost Münster, Nadja Schöllhammer, Klaus Weber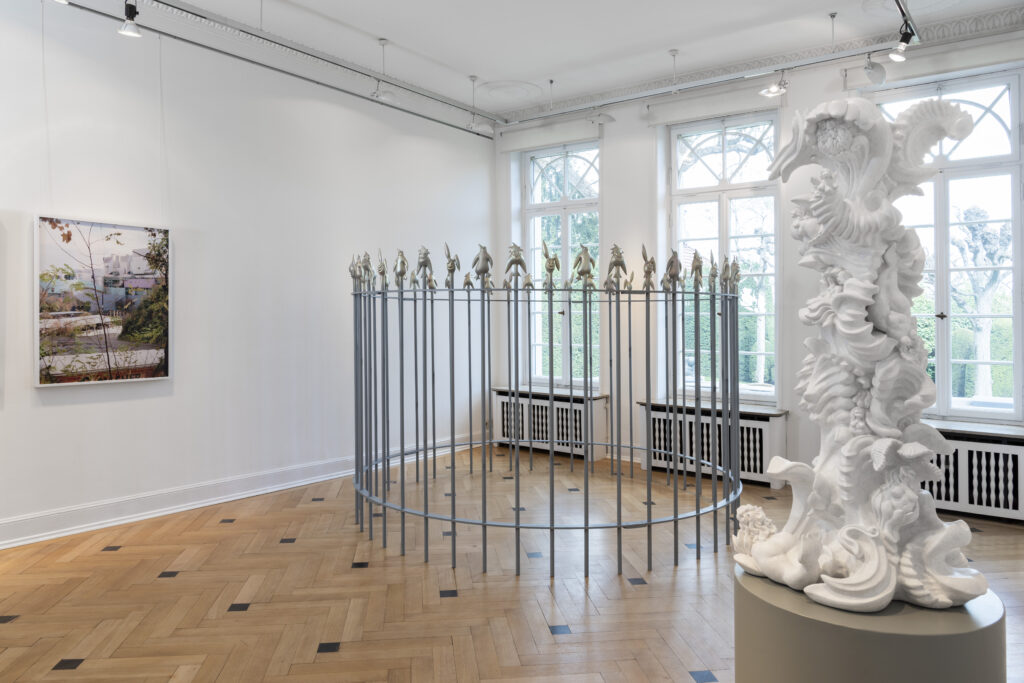 Lusus Naturae
curated by Vanessa Souli BCMA Gallery Berlin https://bcma.gallery/lusus-naturae/
Katharina Arndt, Jim Avignon, Fritz Bornstück, Stefano Bosis, Dimitra Bouritsa, Maxim Brandt, Beth Braun, Joanna Buchowska, Ulrike Buhl, Troels Carlsen, Mimmo Catania, Claudia Chaseling, Jeroen Cremers, Amrita Dhillon, GodsDogs, Grigori Dor, Christina Foitou, Elena Alonso Fernandez, Zohar Fraiman, Abie Franklin, Andrew Gilbert, Giuseppe Gonella, Lennart Grau, Philip Grözinger, Eric Haacht, Tanja Hehmann, René Holm, Stella Kapezanou, Sarah Kretchmer, Miriam Lenk, Katsuhiko Matsubara, Christopher Colm Morrin, Amalia Mourad, Mascha Naumova, Anna Nezhnaya, Justine Otto, Eglė Otto, Allan Paul, Christian Perdix, Paul Pretzer, Cornelia Renz, Noah Ryu, Susanne Schirdewahn, Moritz Schleime, Kerstin Serz, Semra Sevin, Alexander Skorobogatov, Rebecca Stevenson, Mairen Hernandez, Miriam Vlaming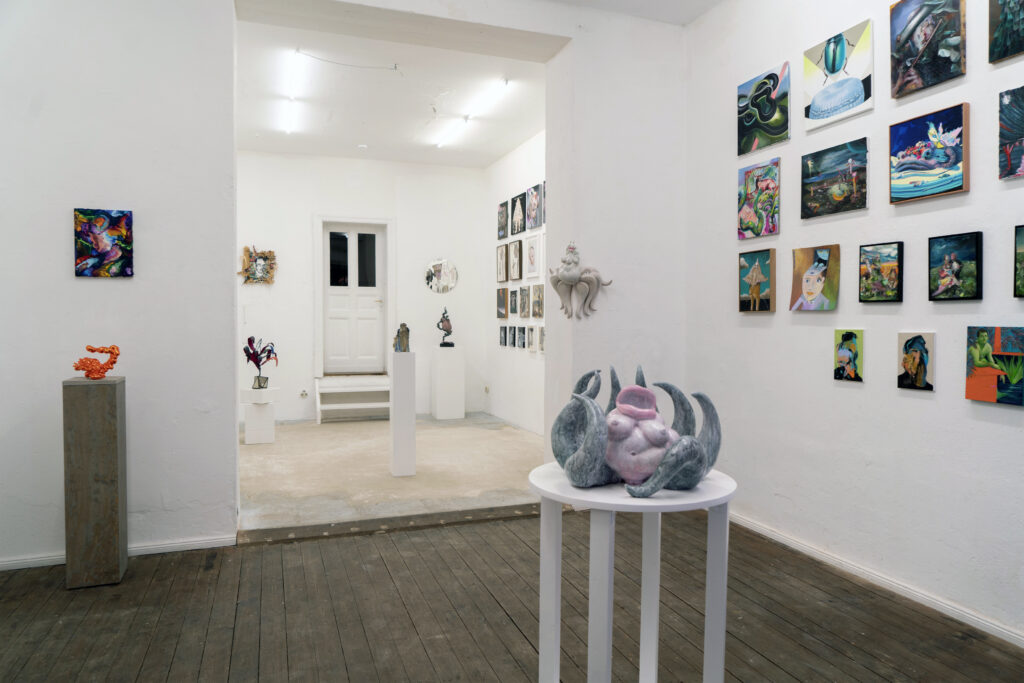 Reawakening STATION BERLIN & Hotel Aletto 
curatedby artistcurator Semra Sevin 12- 20 Dec. 2020
reawakening deeds world arte journal contribution
Artists: Erik Andersen, Jofroi Amaral, Lotta Bartoschewski, Olivia Berckemeyer, Per Christian Brown, Birte Bosse, Andreas Hachulla, Gregor Hildebrandt, Alicja Kwade, Miriam Lenk, Via Lewandowsky, Catherine Lorent, Marius Mathisrud, Toshihiko Mitsuya, Manfred Peckl, Luciana Penjak, Maik Schierloh, Susanne Schirdewahn, Sandra Schlipköter, Nadja Schöllhammer, Nina Schuiki, Miray Seramet, Caro Suerkemper, Zuzanna Zita Skiba, Tracey Snelling, Csilla Szabó, Lucy Teasdale, Philip Topolovac, Peter Vink, Sador Weinsčlucker and Marian Wijnvoord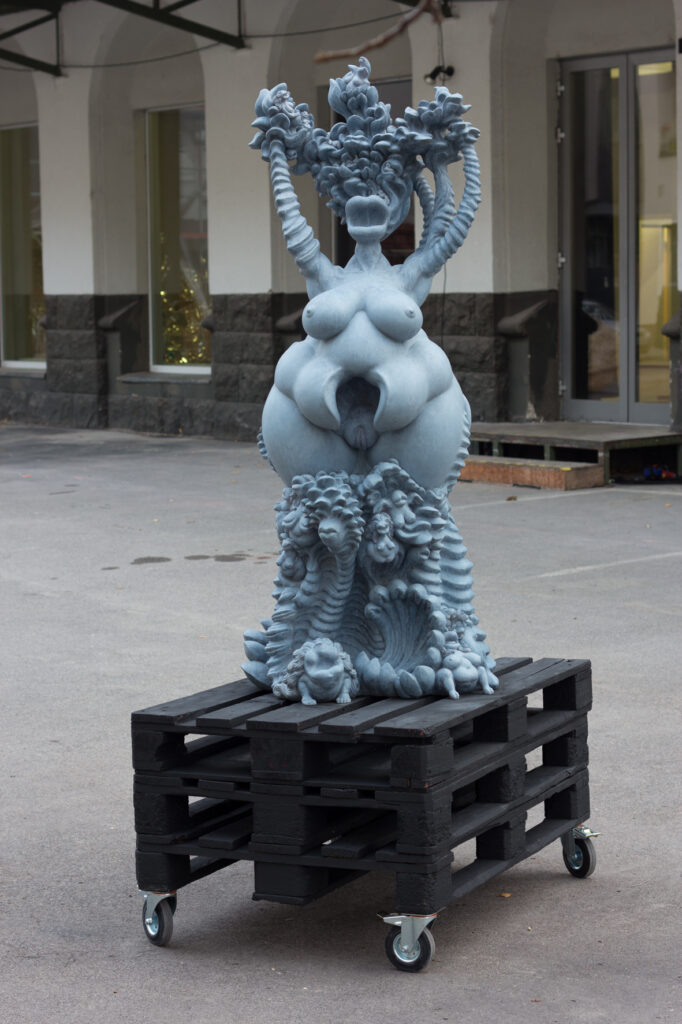 Pit Stop Gallery KWADRAT Berlin
01.10.2020 - 18.10.2020 invited by Peter Ungeheuer www.kwadrat-berlin.com
CHRISTIAN ACHENBACH, MEHTAP AKDEMIR, JOHANNES ALBERS, MARIA ANWANDER, TARA AYOUGH, FLURIN BISIG, JONAS BLUME, PETER BÖHNISCH, EMMANUEL BORNSTEIN, MARTIN BOROWSKI, BIRTE BOSSE, JOANNA BUCHOWSKA, STEFANO CAGOL, MIMMO CATANIA, LOUISA CLEMENT, PAULA DOEPFNER, ROGER EBERHARD, GERRIT ENGEL, THOMAS FEUERSTEIN, ANDI FISCHER, ALEX FLEMMING, FERNANDA FRAGATEIRO, PHILIPP FÜRHOFER, CHRISTINE GEDEON, BJÖRN GEIPEL, ANDREJ GOLDER, OTTO GROKENBERGER, SANDRA HAUSER, GREGOR HILDEBRANDT, ANNIKA HIPPLER, STEFAN HIRSIG, RENÉ HOLM, ELANA KATZ, KRISTIANE KEGELMANN, LINDSEY LANDFRIED, MIRIAM LENK, DANIEL LERGON, VIA LEWANDOWSKY, JOHN ALLAN MACLEAN, SEBASTIAN MESCHENMOSER, SIMON MODERSOHN, JONATHAN MONK, AMALIA MOURAD, SEBASTIAN NEEB, VLAD OLARIU, HELENA PARADA KIM, MANFRED PECKL, VANGELIS PLIARIDES, PAUL PRETZER, DAG, BERNARD QUESNIAUX, SVEN REILE, TANJA ROCHELMEYER, GERWALD ROCKENSCHAUB, RÖMER + RÖMER, MICHAEL SAILSTORFER, CHRISTIAN SAUER, MAIK SCHIERLOH, CORNELIA SCHLEIME, MORITZ SCHLEIME, NINA E. SCHÖNEFELD, ANJA SCHWÖRER, TANJA SELZER, ANTON STEENBOCK, MARCUS STEINWEG, KATJA STRUNZ, LARS TEICHMANN, MARIANNE THOERMER, MILEN TILL, LUCA VITONE, JORINDE VOIGT, HANSA WIßKIRCHEN, THOMAS ZITZWITZ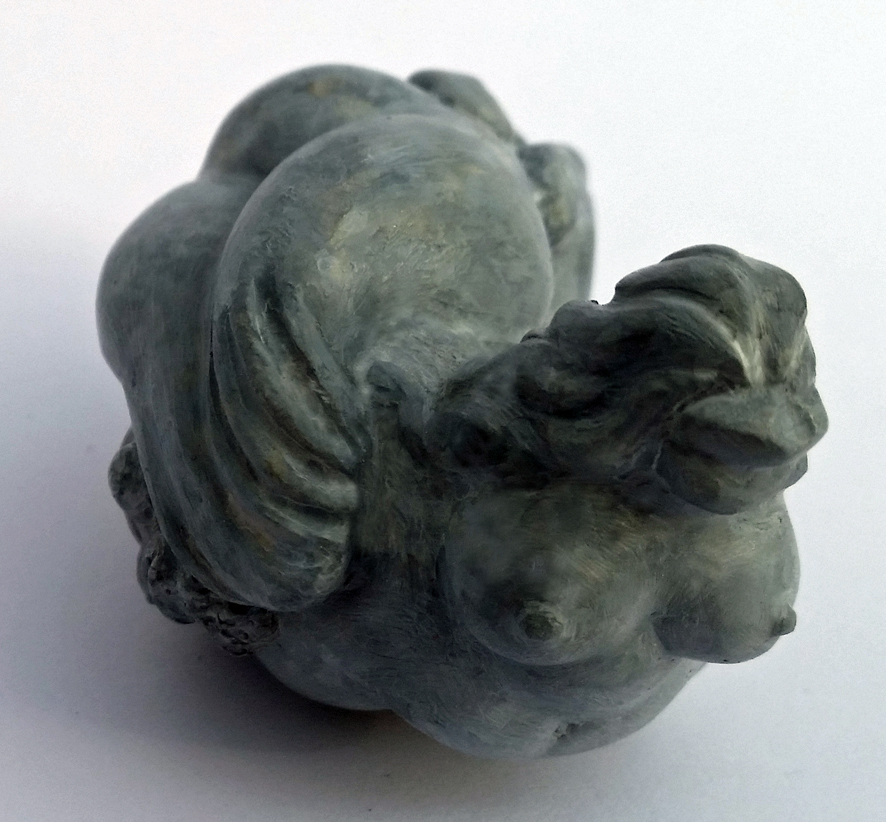 disturbance witch Center for contemporary art, Zitadelle Spandau,
curated by Alba D'Urbano and Olga Vostretsova 11.9.2020 - 27.05.2021
https://www.zitadelle-berlin.de/ausstellungen/disturbance-witch/
The exhibition disturbance:witch approaches the theme of the witchy from the perspective of contemporary art. The focus is on "the disturbing factor" that shakes up entrenched power relations and is inherent in the figure of the witch. The witchy, i.e. the "abnormal", the "irrational", the "magical", and the "perverse", contradicts the traditional role models and structures and thus poses a threat to the status quo of contemporary societies, which are still white and masculine-dominated.
The exhibited works analyse aspects of the witchy as attributions and projections onto "witches" or women and queer persons, respectively, which serve as instruments of exclusion, and examine strategies and goals that are virulent as "witch hunts" even today. The works examine not only the physical but also the digital space in which the so-called new "witch burnings" take place.
With works by: Jamika Ajalon, Tina Bara and Alba D'Urbano, Emilio Bianchic, Anna and Bernhard Blume, Johanna Braun, Barbara Breitenfellner, Lysann Buschbeck, Sarah Decristoforo, Veronika Eberhart, Margret Eicher, Valerio Figuccio, Parastou Forouhar, Gluklya, Nilbar Güreş, Horst Haack, Orsi Horváth, Emily Hunt, Isabel Kerkermeier, Sharon Kivland, Miriam Lenk, Libera Mazzoleni, Franziska Meinert, Lambert Mousseka, Lisl Ponger, Protektorama (fed by JP Raether), Suzanne Treister, VIP and Carolin Weinert. Curated by Alba D'Urbano and Olga Vostretsova

Made possible by the Stiftung Kunstfonds Bonn, with the kind support of the district development funds of the Senate Department for Culture and Europe and the Austrian Cultural Forum.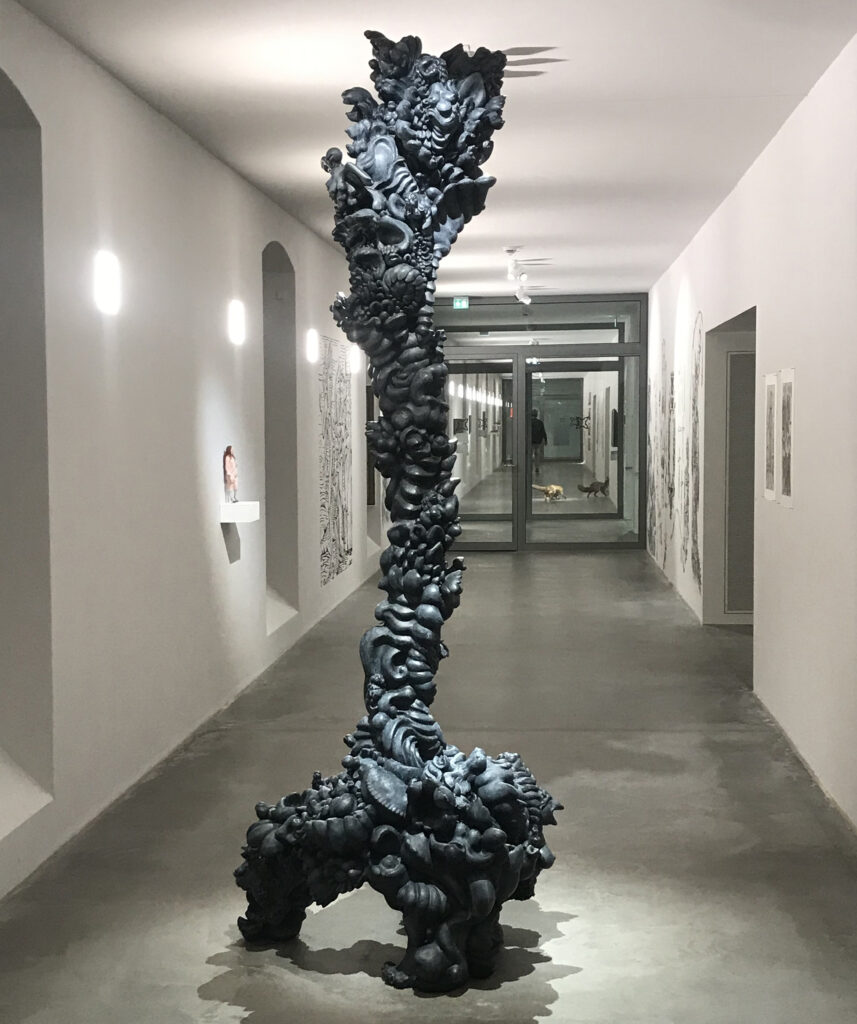 Art Noon by Miriam Lenk theloversandleaders space Berlin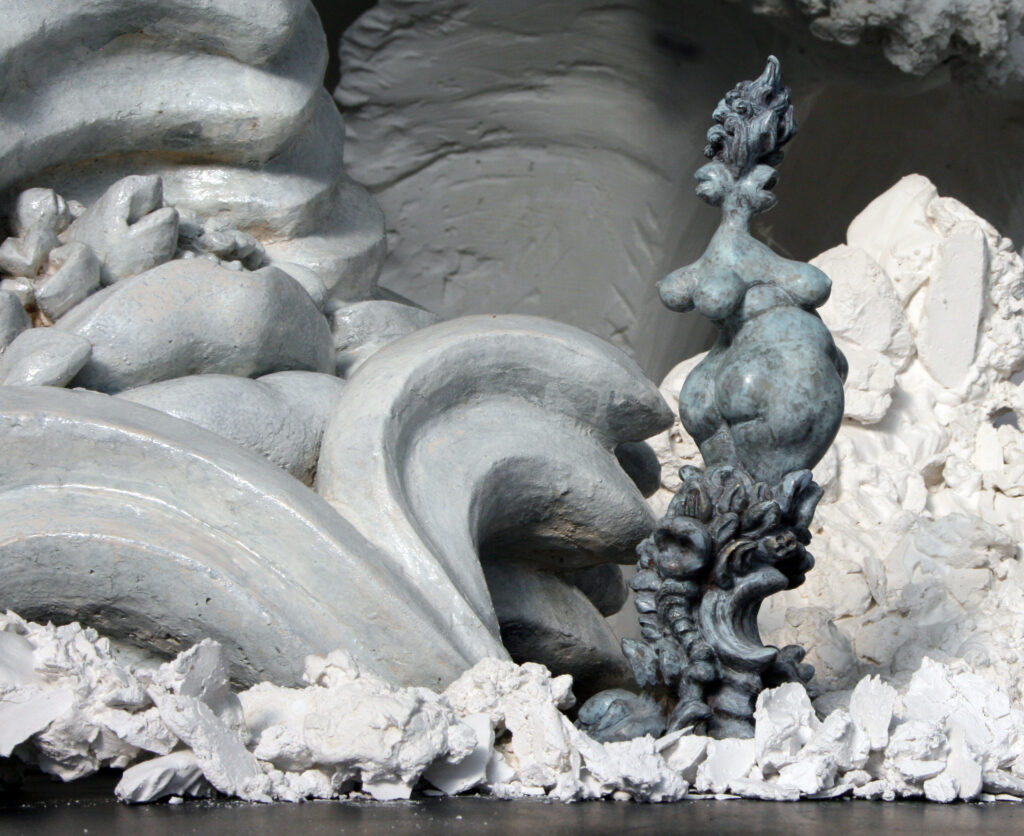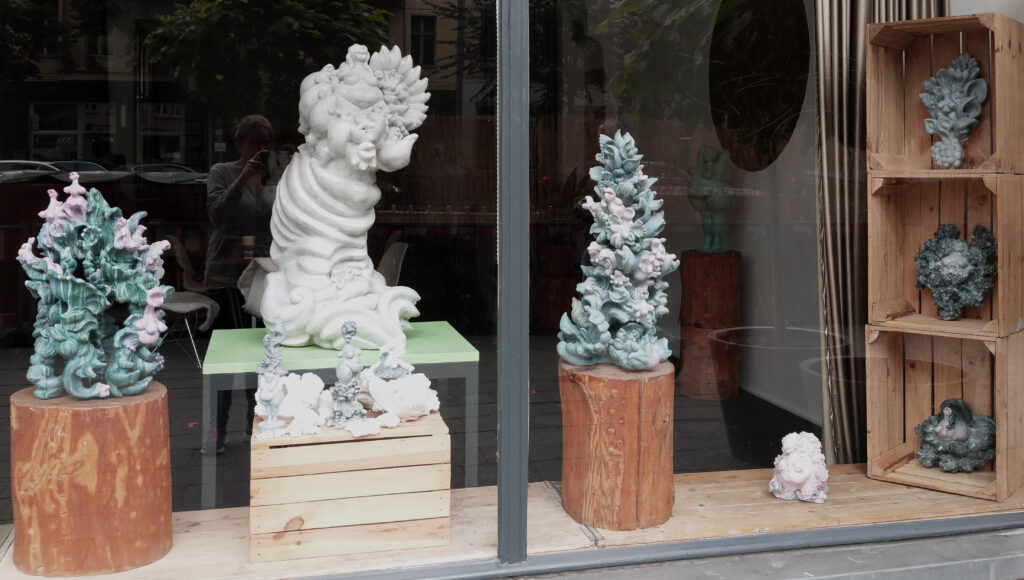 Benefit art auction of Terre de Femmes at the Berlinische Galerie
Benefit Art Auction of Terre des Femmes  
Artists: Karin Anarchia, Tom Anholt, Christian August, Vanessa Beecroft, Norbert Bisky, Julius von Bismarck, Anja Bohnhof, Katrin Bremermann, Walter Dahn, Andreas Dauerer, Tatjana Doll, Till Gerhard, Hell Gette, Stefanie Gutheil, Barbara Haag, Sharon Hayes, Thilo Heinzmann, Candida Höfer, Eva- Maria Horstick, Michelle Jezierski, Miriam Jonas, Aneta Kajzer, Nando Kallweit, Felix Kiessling, Simone Kornfeld, Susanne Kühn, , Jinny Lan, Nicole Leidenfrost, Miriam Lenk, Catherine Lorent, Takeshi Makishima, Jonathan Meese, Judith Milberg, Gerold Miller, Eglé Otto, Danni Pantel, Karin Sander, Titus Schade, Guido Sieber, Klaus Staeck, Judith Stumm, Rosemarie Trockel, Nasan Tur, Miriam Vlaming, Karl- Luis Vossbeck, Sascha Weidner, Martin Werthmann, Bettina WitteVeen, Thomas Zipp
CHIMERA at Kunstquartier Bethanien
Curator Semra Sevin From 03 October - 12 October 2019.
Artists: Minor Alexander, Erik Andersen, Nina Ansari, Claas Bader, Philip Crawford, Mariona Berenguer, Per Christian Brown, Ulrike Buhl, Christa Joo Hyun D'Angelo, Mustafa Dok, GODsDOGs, Harm van den Dorpel, Margret Eicher, Adam Goldstein, Mia Granhøj, Ekin Su Koc, Miriam Lenk, Shannon Lewis, Nikolaus List, Nine Yamamoto-Masson, Toshihiko Mitsuya, Tere Recarens, Tanasgol Sabbah, Susanne Schirdewahn, Semra Sevin, Zuzanna Zita Skiba, Claudia Virginia Vitari, Melody LaVerne Bettencourt, Peter Wilde, Vadim Zakharov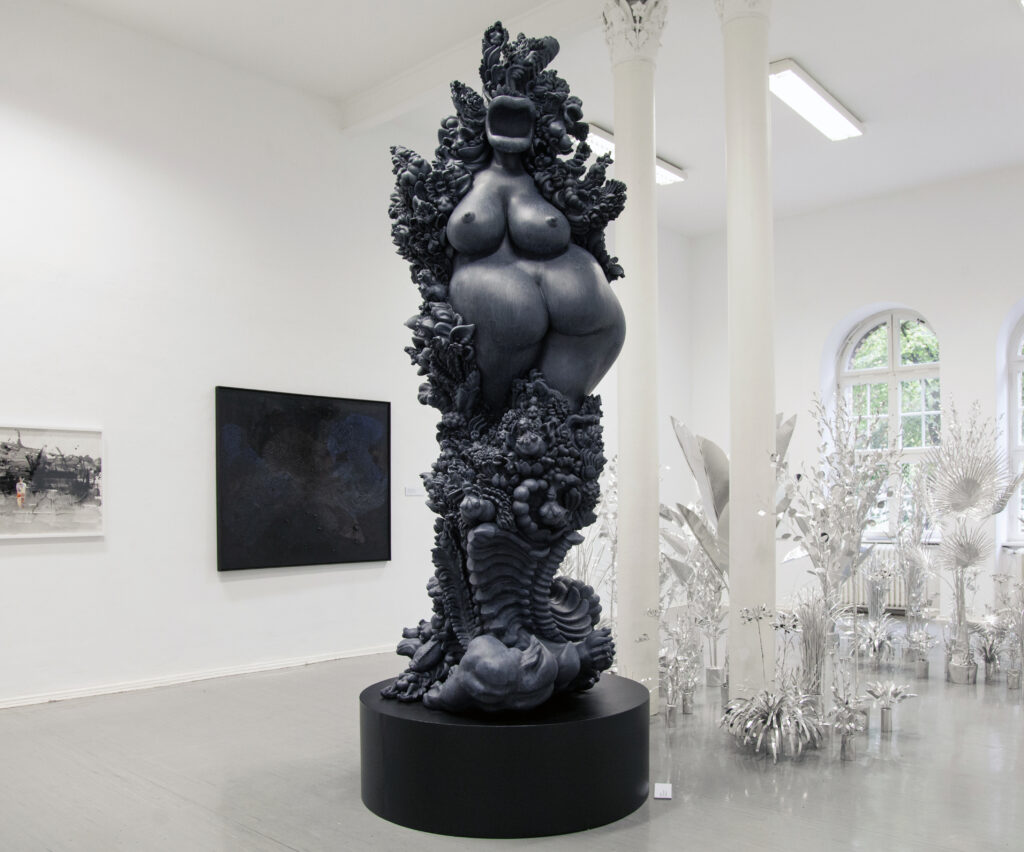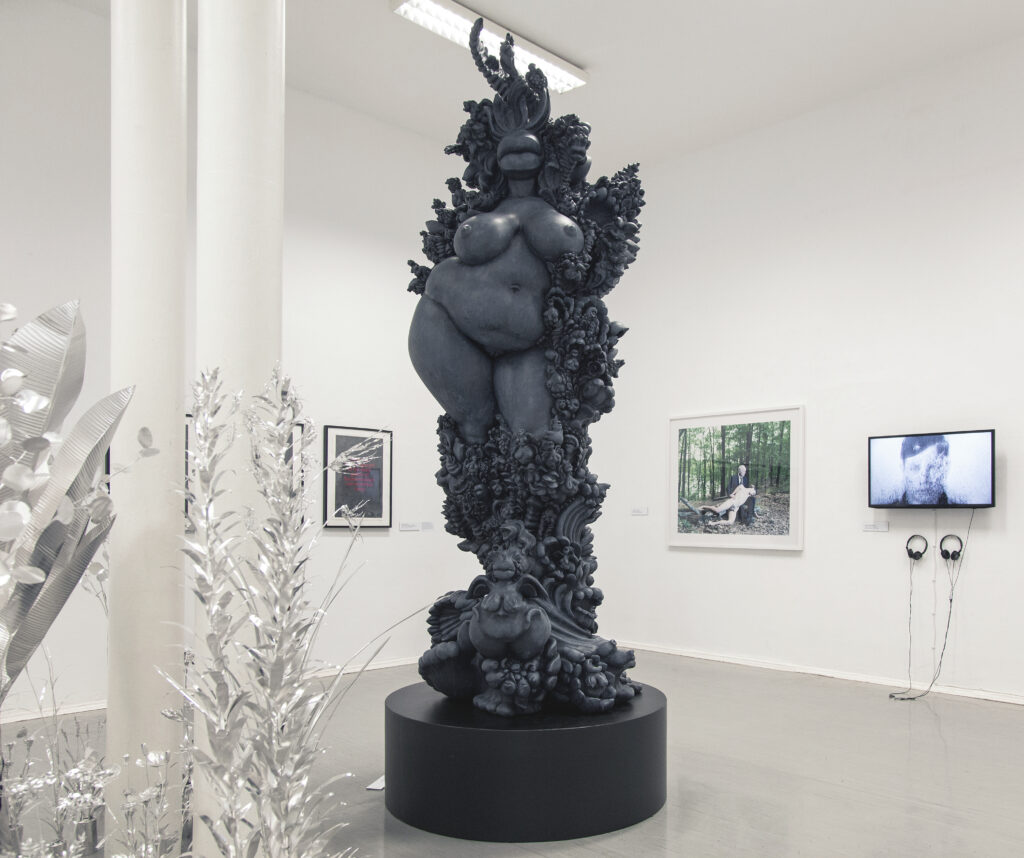 RENCONTRES at the Schau Fenster Berlin
Groupshow curated by Sarah Zelmati 2019
Artists: Katharina Arndt, Anina Brisolla, Ulrike Buhl, Anto Christ, Miriam Lenk, Judith Raum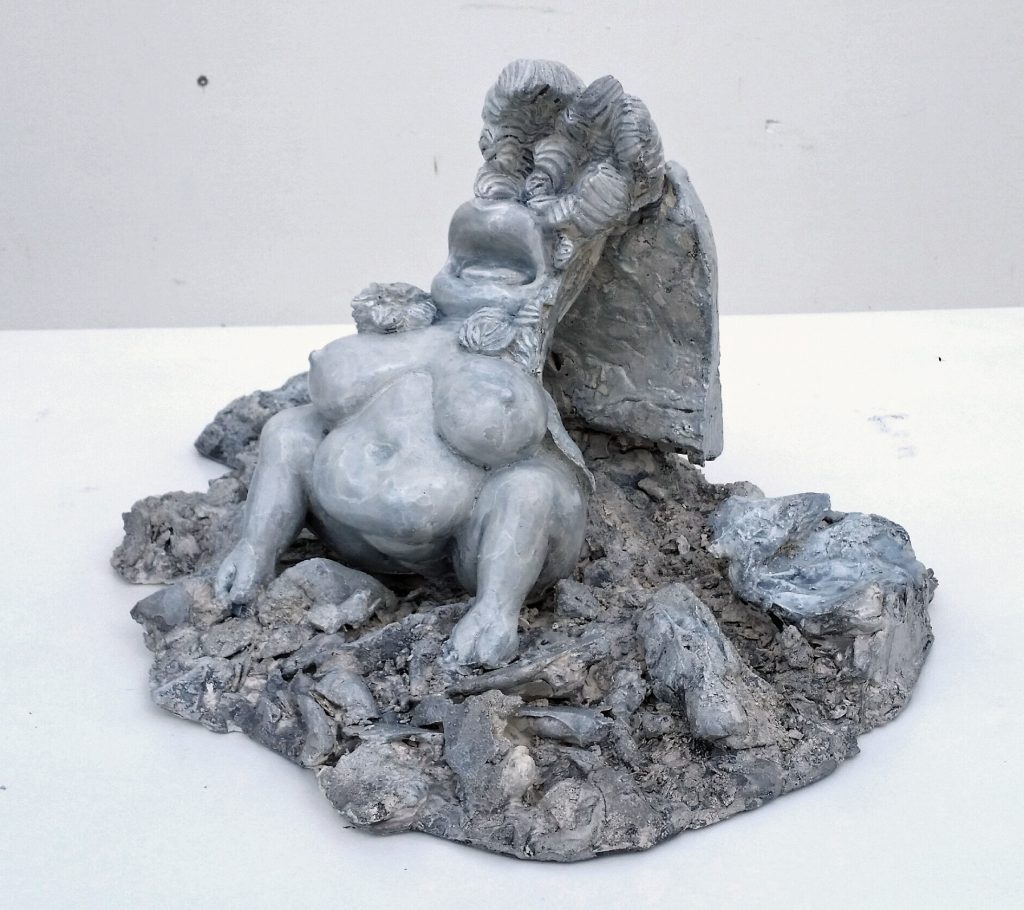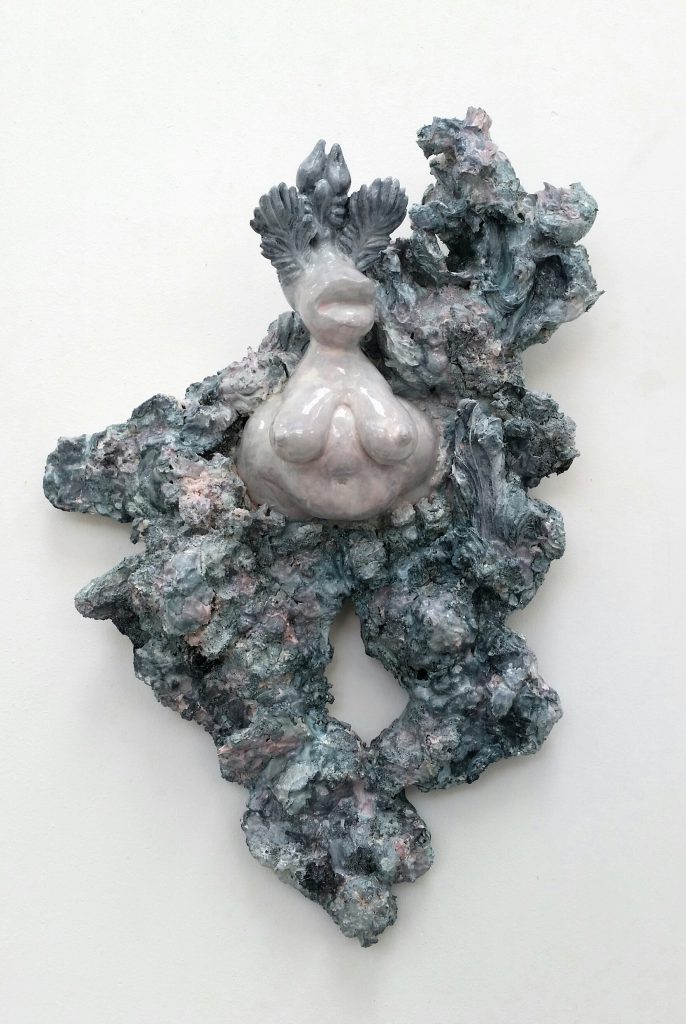 Sweat Shop at Schau Fenster Berlin
Artists: Marc van der Hocht, Sybille Hotz, Miriam Lenk, Nathan Menglesis, Stefan Rinck, Susanne Schirdewahn, Maik Schierloh, Alexander von Schlieffen, Henry Woller, Rahel Zaugg